Antioch Baptist Church of Hampton, VA is seeking a full-time Senior Pastor, called by God to effectively carry out His mission and vision for the church.
Minimum Qualifications Include:
Ordained Baptist Minister with knowledge of Baptist polity, doctrine, and beliefs

Master of Divinity degree from an accredited theological seminary
Five (5) years of Pastoral experience
How to Apply
All interested and qualified persons for the Senior Pastor position must submit an initial Candidate Packet including the following information:
Cover letter, 500 words or less, that communicates why God is calling you to Antioch Baptist Church and how you would address the decline in church membership overall.
Current resume with relevant ministry, professional and educational experiences, and contact information: home address, email, cell phone and home phone.
Copies of your ministerial licenses and degree(s).
Two videos of your most recent sermons during a Sunday worship service. Acceptable formats are DVD (preferred), internet address if the sermon is available via the internet, or flash drive.
Three letters of reference/recommendation (letters must be submitted from a clergy, a community leader, and a youth/young adult).
All candidate packets must be electronically received, or mail postmarked by April 30, 2021. For electronic submission send an email to
searchcommittee@antiochhampton.org and we will forward to you the URL for our dropbox. Any packet received and/or postmarked after that date will not be considered. NOTE: Missing information may result in automatic disqualification. Final candidates must consent to a reference check, a full background check including criminal history, a pre-employment physical and credit check. The Pastoral Search Committee will acknowledge receipt of all submitted candidate packages.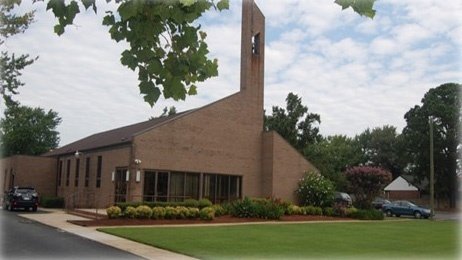 Location: Hampton, VA
Position: Senior Pastor
Deadline: April 30, 2021
Submit electronically to:
Our dropbox URL
Or submit via postal mail to:
Antioch Baptist Church
C/O Pastoral Search Committee
1563 Old Buckroe Road
Hampton, Virginia 23664
Vision: We envision the Antioch Baptist Church with a multipurpose facility and a network of committed people ministering and developing disciples for the expansion of the Kingdom of God.
Mission:
Empowered by the Holy Spirit to be a caring and compassionate body that is committed to worship, prayer, prophetic preaching, evangelism, discipleship, and mission.
Links to Church Profile, Pastoral Profile, and Community Profile
For additional information on the Antioch Baptist Church click on the link below to access the Antioch Baptist Church Profile:

Church Profile
For more specific information on the Pastoral requirements click on the link below to access the Pastoral Profile:
Pastoral Profile
For additional information on the Antioch Baptist Church community click on the link below to access the Community Profile:
Community Profile
To get a copy of the original Pastoral Announcement Application click on the link below:
Pastoral Announcement - Application
If you have further questions contact the Antioch Pastoral Search Committee at the following email address:
searchcommittee@antiochhampton.org
Thanks for your interest in the Senior Pastor position!